Dolores Sopeña Foundation
The Dolores Sopeña Foundation (formerly OSCUS) is a private, international, Catholic-inspired, non-profit institution dedicated to creating the necessary conditions so that people from working families and with fewer opportunities and / or at risk of social exclusion have access to quality, timely and permanent training.
Since its inception in 1902, the function of the Foundation has been to facilitate social integration and allow all people to have the same opportunities, especially the most disadvantaged.
Currently, it is present in 6 countries (Spain, Argentina, Colombia, Chile, Ecuador, and Mexico) and is dedicated to offering training services, cultural and social activities, in addition to promoting different solidarity projects.
– Encourage personal growth and comprehensive promotion of young people and adults, offering educational, cultural and social actions to working families.
– To promote equality and solidarity relations, as well as continuous growth to collaborate in the transformation of a more just and supportive society, inspired by the model of its Founder, Dolores Sopeña.
– We want to be recognized as an effective entity, specialized in the comprehensive training of young people and adults.
– We want to optimize the quality of our services.
We are a family open to everyone. We offer warm hospitality to all who want to be part of it. We welcome with joy, we deal with you, we are here to listen and we know how to help.
We welcome everyone in their diversity. We are a respectful institution open to all. We seek empathy and what unites us, listening, accepting the circumstances of each person, avoiding prejudices, and always recognizing the dignity of each human being.
We go where they need us. We mobilize to anticipate ourselves, to reach those who may most need our support earlier and offer them that understanding and help to facilitate their social integration.
We encourage each person to get the best of himself. We promote personal growth that arises from a true comprehensive training. We want to be a hope for a better future, for improvement, for professional and personal advancement, for a dignified incorporation into society for many young people and adults who need it.
We create channels of mutual aid. We offer solidarity support, through education and friendship, so that many people manage to integrate labor and socially in an unequal world, in which the most favored must contribute to the happiness of the weakest.
Our dream is to make possible a world where we live as brothers. We facilitate the union between groups of different people, from different countries and social sectors that make up our Institution. We add human and professional qualities through integration and respect for diversity from the conviction that we are all equal.
MOTTO:
"

THE OPPORTUNITY TO OVERCOME YOU

"
Today's society is different from the one Dolores Sopeña lived in at the end of the s. XIX, and early s. XX, but the challenge remains.
➢ Migratory movements have become global. Entire peoples from the third world or from conflict zones move to the first in search of work, of more dignified living conditions. Human masses live in subhuman conditions and find it difficult to insert themselves into a world that tends to leave those who cannot adapt to new technological demands stranded on the roadside.
➢ Our world is multicultural and multiethnic. People of different peoples, cultures, races, beliefs coexist …
In this new context, the Dolores Sopeña Foundation Centers continue to be a powerful response: "The social challenge with which they were created is still valid: working for the dignity of the human person and for their rights, providing a word of hope and commitment with the fate of people with fewer opportunities, to offer them an opportunity to excel, hence our motto: "The Opportunity to Surpass yourself".
HISTORICAL REFERENCES OF THE FOUNDATION
OUR FOUNDER: DOLORES SOPEÑA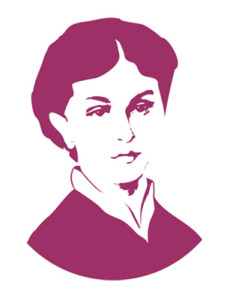 Dolores Sopeña was born in Vélez Rubio (Spain), on December 30, 1848 and died in Madrid on January 10, 1918. Her action takes place in different towns and cities in Spain, as well as in Latin American lands.
Wherever her father was destined for her work, she found a way to do good. In Almería (Spain), and at only seventeen years old, she cares for the needy, a man with a leper, two sisters sick with typhus. As she grows in age, her conviction grows.
In Puerto Rico and Cuba she founded centers where women who admire her work, dedicate themselves like her to helping and transmitting hope to the most disadvantaged.
In San Juan de Puerto Rico, it opens Sunday Schools, aimed at the most remote sectors of society and the marginal population, in which basic education is taught and various social services are provided.
Already in Santiago de Cuba he founded his first Training Centers on the outskirts of the city. There he begins to outline his work methodology, based on going out to meet, where he invites everyone to participate in human training activities, while meeting their basic needs.
In 1877 and back to Spain, he continued his work by opening Centers on the outskirts of the big cities to offer training, basic education and training to the masses of workers who had emigrated from the countryside to the city.
In this way, the Work expands through various neighborhoods of Madrid and in just 4 years (1897-1901), Dolores Sopeña travels incessantly to establish the Association and the then-called "Workers Training Centers" throughout Spain.
A woman of large projects, she commits many people to her mission who collaborate in the Centers in multiple ways: giving classes, caring for people, providing resources.
In 1902 she founded a civil association (today the Dolores Sopeña Foundation) that has remained alive throughout history, responding to the challenges and needs of each time and place.
In 1914 she began her expansion in Europe and in 1917, months before she died, she opened her first Centers in Latin America.
Currently her work is still very much alive with a presence in 14 Spanish cities and 5 Latin American countries (Argentina, Colombia, Chile, Ecuador and Mexico). Her work continues thanks to the Dolores Sopeña Foundation, which encompasses her entire civil network: colleges, schools, education and training centers, etc.
Students, collaborators, donors, thousands of people infected with the spirit of solidarity Sopeña keep alive the legacy of an exceptional woman who in 2003 in Rome, was beatified by the Catholic Church.
The Sopeña Foundation develops its action through:
– Centers for Permanent Adult Education.
– Training and Training Centers.
– Centers for the Promotion of Women.
– Vocational Training Centers.
– Education Centers for Primary and Secondary Education.
– In towns, neighborhoods, cities: all those places in the world where we promote #LaOportunidaddeSuperarte.
SOPEÑA EDUCATIONAL PROPOSAL
The Sopeña Educational Proposal affects 4 areas with the aim of enabling the integral formation of the person.
TRAINING. Courses, workshops, seminars that facilitate entry into the labor market.
TRAINING. Teaching and activities that develop the capacities of each person and provide comprehensive training with the resources and skills necessary to grow and live in society.
CULTURE AND COEXISTENCE. Recreational activities, games and celebration, coexistence, that serve to promote the meeting, to share and enjoy.
SOCIAL AND SOLIDARITY ACTION. Solidarity and social participation initiatives that include individual care for people in need, coordination and participation in integration, solidarity, development or social awareness projects, etc.
VOLUNTEERING AND SOLIDARITY PROJECTS
The Dolores Sopeña Foundation promotes development projects and humanitarian campaigns in different countries, making it easier for anyone to exercise their spirit of solidarity, as a donor or volunteer. Thanks to this, improvements in equipment and facilities are carried out, study grants are provided and aid is provided to cover basic needs: in health, housing, food …
The Foundation collaborates in the countries where it is present with different organizations carrying out solidarity actions where they are needed. Above all, with special sensitivity and attention to developing countries, to offer more opportunities for personal growth and social integration.
The Foundation targets the working family, especially those sectors with fewer opportunities, promoting them, listening to them and supporting them. We also address the most favored, enabling them to develop their solidarity dimension to contribute to the construction of a more just world.
"At the Dolores Sopeña Foundation, we offer an opportunity for improvement".
You can collaborate in any of the projects in the different countries or simply make a donation through the website www.sopenafundacion.org. You just have to access the section How to collaborate in being a Sopeña Donor and then indicate the amount with which you are going to collaborate.
Thanks to the solidarity of many people, the Dolores Sopeña Foundation continues to improve education, equipment, buildings, study grants, professional training and provision of basic needs: health, housing, food, etc.
You can also collaborate by offering time, knowledge, skills or being an active part in any of the Sopeña solidarity projects.
Sopeña volunteers participate in projects related to:
– Adult Education and Promotion of Women: literacy, training, human formation …
– Sociocultural Animation: Workshops, camps, activities for children-young people from needy families.
– Attention to needy families.
– Professional assistance: social work, legal advice, psychological guidance …
– Solidarity campaigns for development projects in the Third World.
– Labor camps in Latin America.